A victim of social stigma is a martyr. Being discriminated, physically assaulted, psychologically tortured or socially forced to do unwanted things is the modern form of persecution that classical paintings about the deaths of Christian Saints made us familiar with. But while people recognize and promptly condemn the concept of persecution, they don't always do the same with the concept of social stigma. Martyrs is a photographic series that aims to link directly our collective representation of persecution and the social stigma we often unwantedly perpetuate.
THE IMAGES
Every picture in the Martyr series represents a Christian Martyr. The images draw heavily from the way classical paintings portrayed the Saints' martyrdom at the hands of the persecutors and recontextualize the iconography of the Saints in order to depict present days social stigma. The stunning similarity between millennia old persecutions and the discriminations of today is unsettling.
THE MODELS
The people that donned the clothes of the modern days martyrs are not models. Each subject is a common person that is or has been a direct victim of the social stigma his/her image represents. The sentences accompanying the images have been extracted from interviews in which each person told the author his/her experience as a victim of social stigma.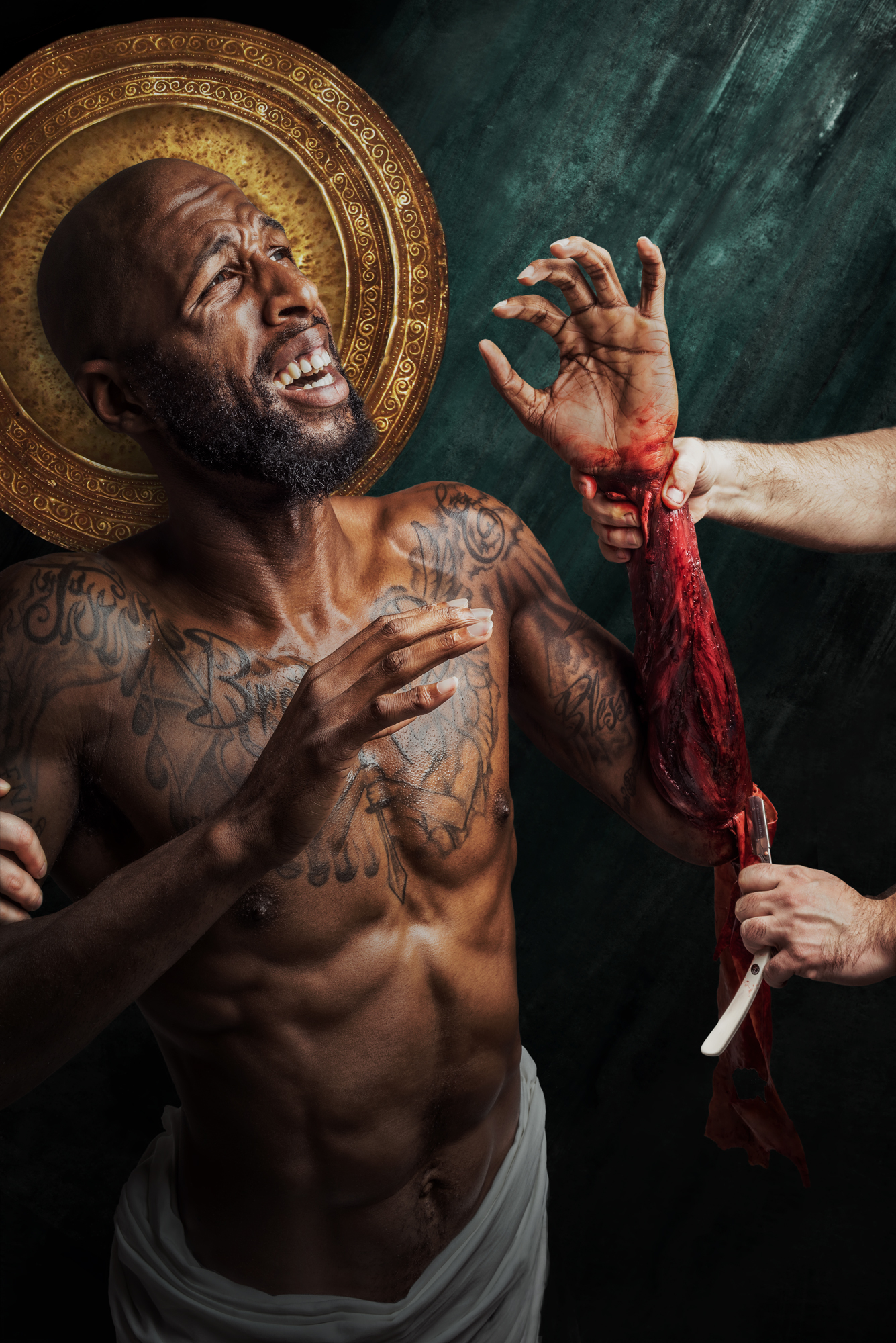 "At that point, I realized they didn't hate me,
they hated my skin."
Tony
SAINT BARTHOLOMEW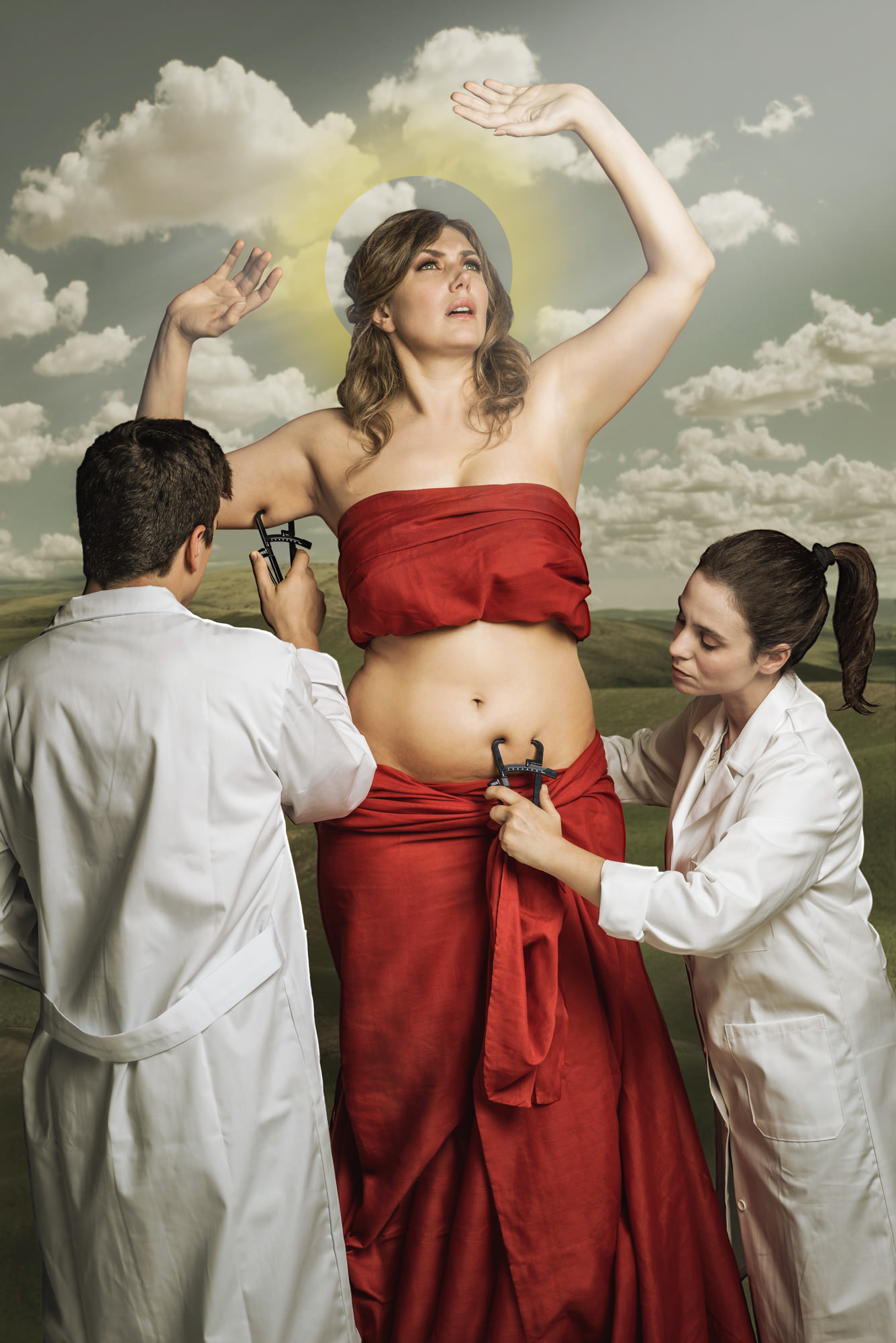 "They say beauty is about numbers, sizes and measurements. I say beauty is about people."
Flavia
SAINT AGATHA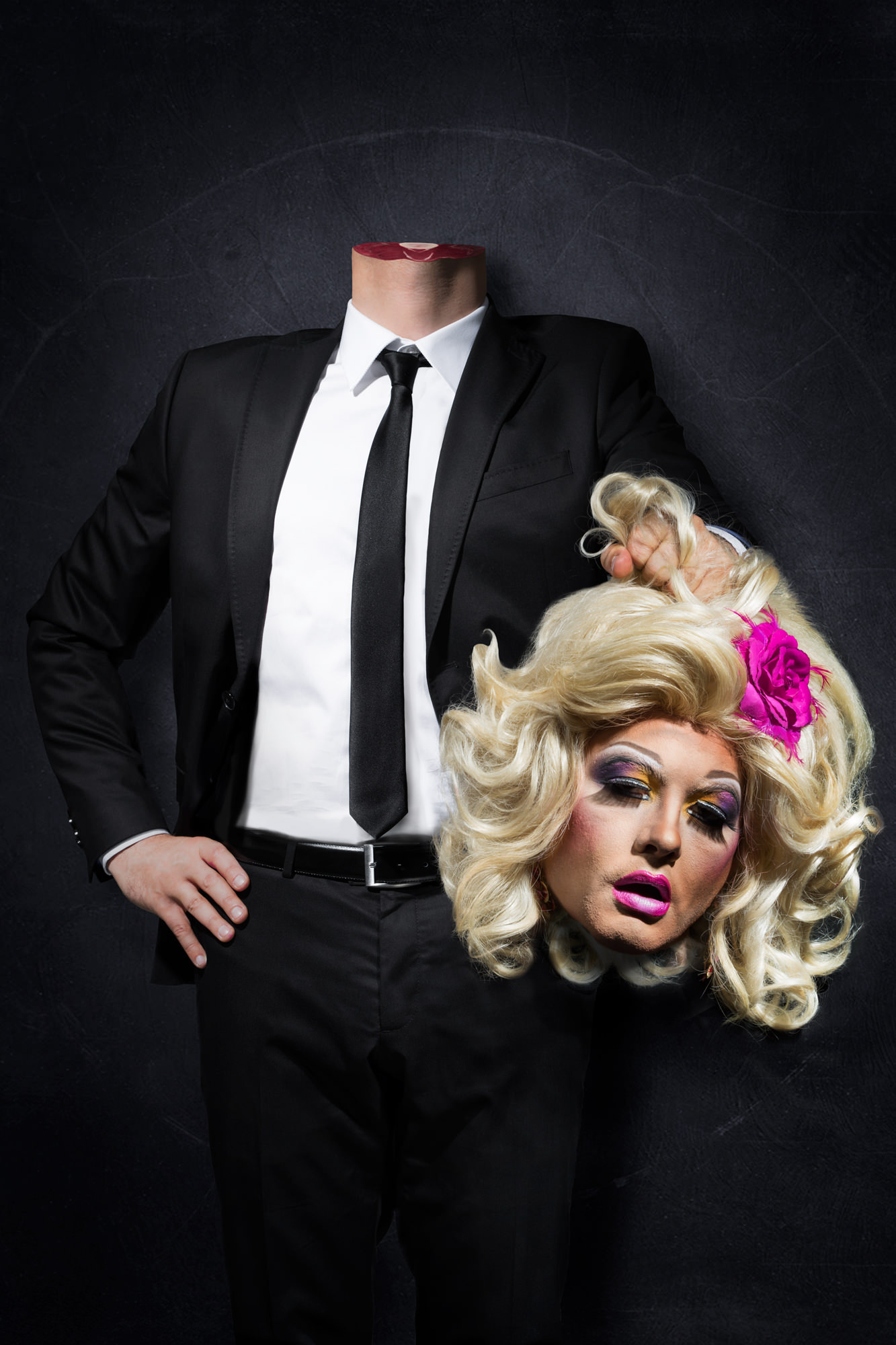 "They couldn't accept the fact that I was both things. I had to split, cut myself in two."
Lorenzo
SAINT JOHN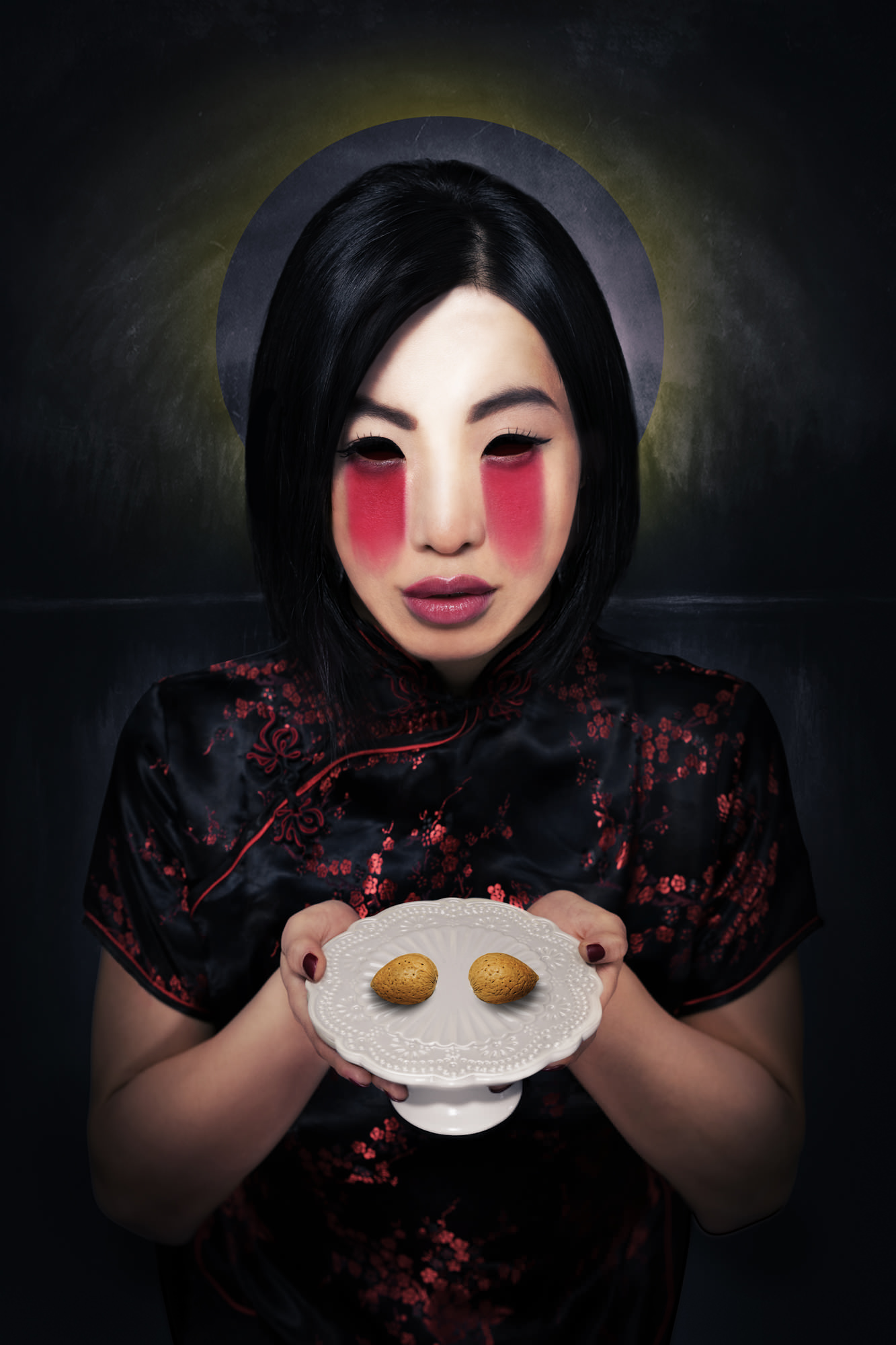 "It's not simply cosmetic surgery: we're sacrificing our origins and our identity."
Yu-Hsun
SAINT LUCY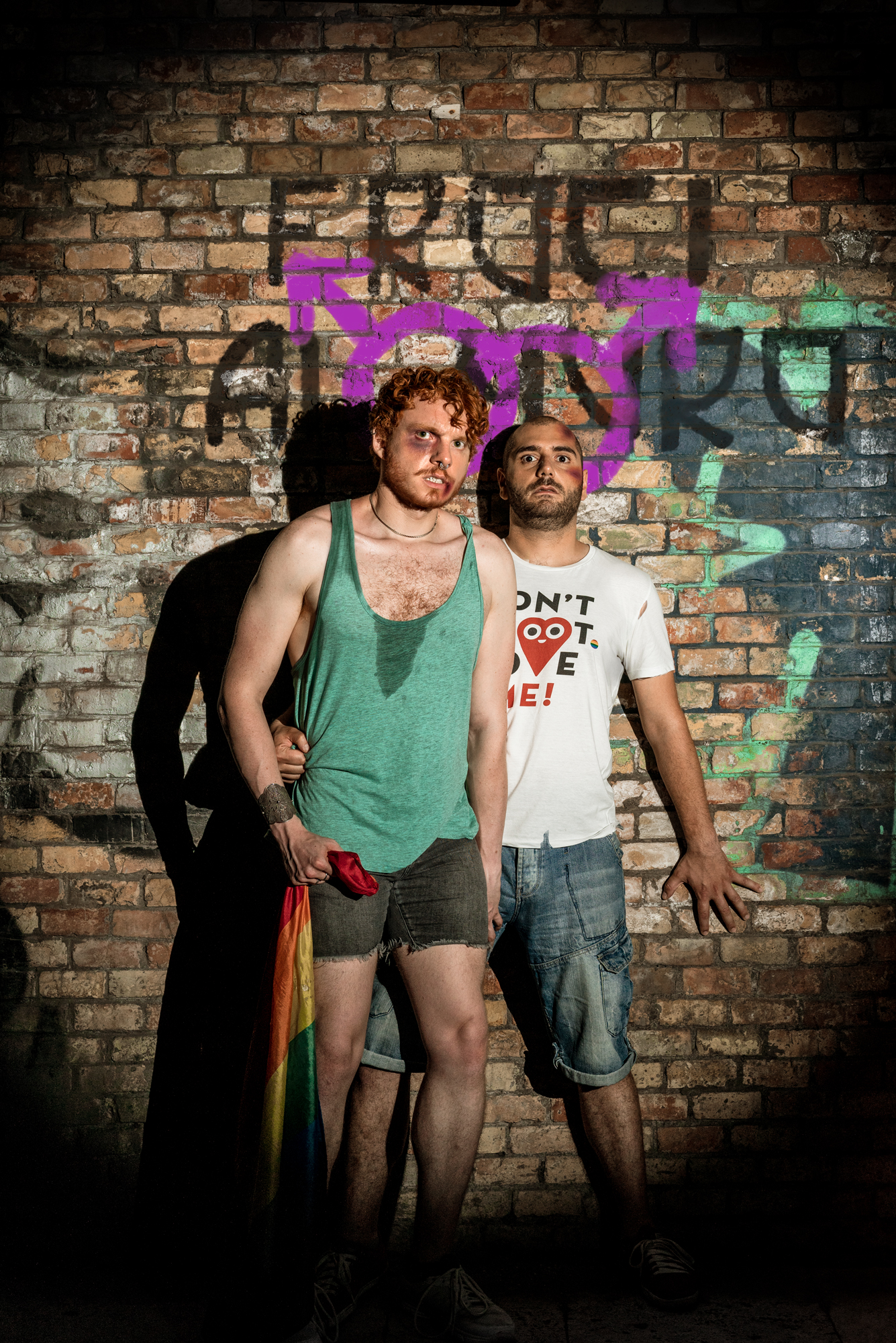 "They hate us for being together. So we must stand, together."
Luca and Andrea
SAINT SERGIUS
AND SAINT BACCHUS